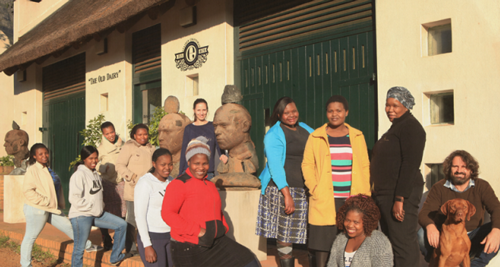 Els & Co. Fine Leather Craftsman:

Unsurpassed Leather Goods for the Discerning Individual.
Throughout the centuries, leather has always been synonymous with quality, a product that can be passed down for generations. When cared for properly, it ages like a good bottle of red wine, becoming more than what it was when made. Exceptional products have to start with the best components available and the leather, canvas and brass used is sourced from around the world and without equal.
Their products are crafted from the best quality, top grain, extra-thick, vegetable tanned leather. To achieve an old school finish they brush dye the leather, then oil it with own mixture of beeswax and animal fat. After molding the leather it is painstakingly hand-stitched, a lost art that looks and feels like it was made 100 years ago. The result is a product that will last several lifetimes.
Finding skilled craftsman in a mass-produced world is no small feat and this is the most important part of their mission. Els and Co primarily employs Xhosa women because they are one of the proudest in the world. To learn to be an exceptional craftsman, you must first take pride in what you do. Each woman working at Els and Co. is trained from scratch, so they can learn the labor intensive process of crafting fine leather products. Every product is proudly stamped with the initials of the craftswoman who brought it to life.
Shop Now